The vaping scene in Dubai has just been electrified with the arrival of the UWELL CALIBURN A2 POD SYSTEM. This cutting-edge vaping device offers an unparalleled vaping experience, blending sleek design with top-tier performance.
Whether you're a vaping aficionado or a newcomer, the CALIBURN A2 promises a smooth and satisfying journey. Its ergonomic design fits comfortably in your hand, while the easily refillable pods ensure convenience.
With a range of flavors to choose from and an impressive battery life, this pod system is perfect for both casual and dedicated vapers. Discover a new era of vaping in Dubai with the UWELL CALIBURN A2.
Caliburn A2 Specifications:
520mAh internal battery

Fixed 15W output

Top-fill with easy to remove pod cap

E-liquid window

Aluminum alloy material

2ml pod capacity

LED battery indicator

Fire button and auto inhale options

Type-c charger (sold separately)

Weight – 36g

110mm x 21mm x 11mm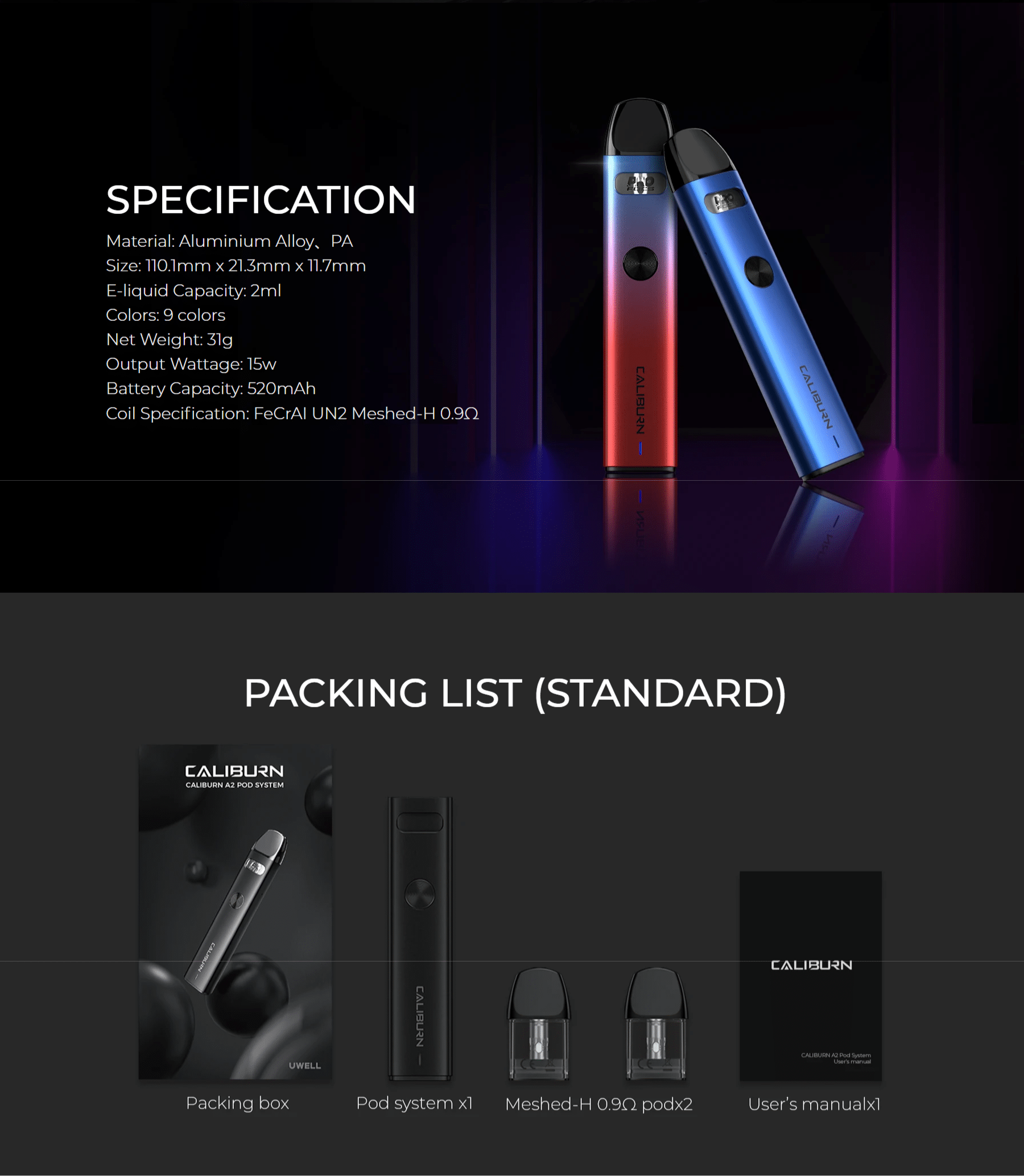 Includes:
1 Caliburn A2 Pod System
2 0.9ohm Caliburn A2 Pods
1 User Manual